DPG Symposium "Correlative and in situ microscopy in materials research" coorganized by GRK 1896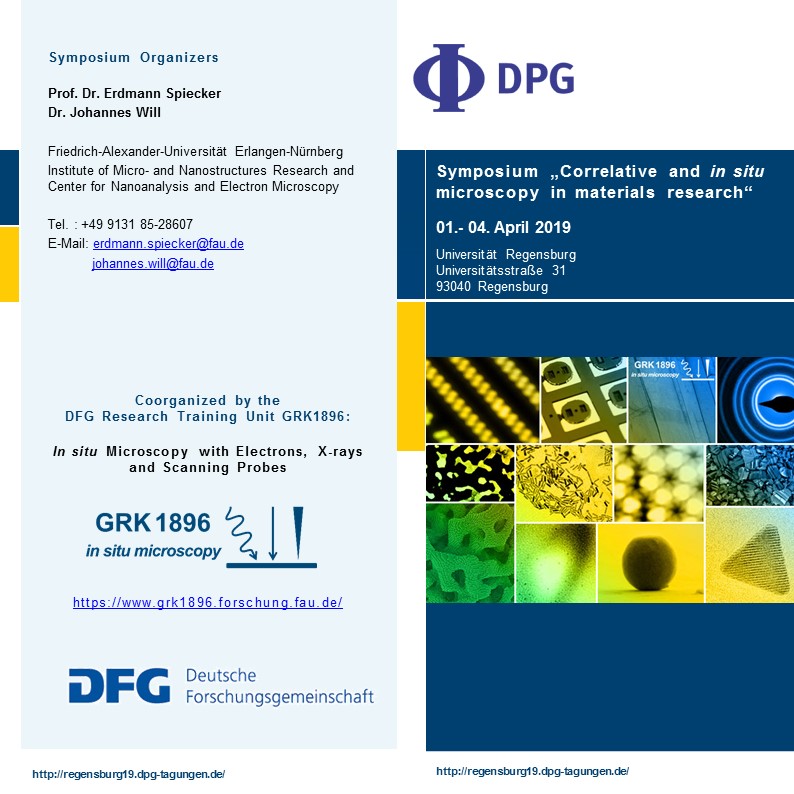 The Symposium is part of the Spring Meeting of the German Physical Society 2019 in Regensburg, which will take place from April 1 – 5.
Abstract submission deadline is the 1st of December 2018.
For more details please check the Programmflyer.