Congratulations! Dr.-Ing. Andreas Hutzler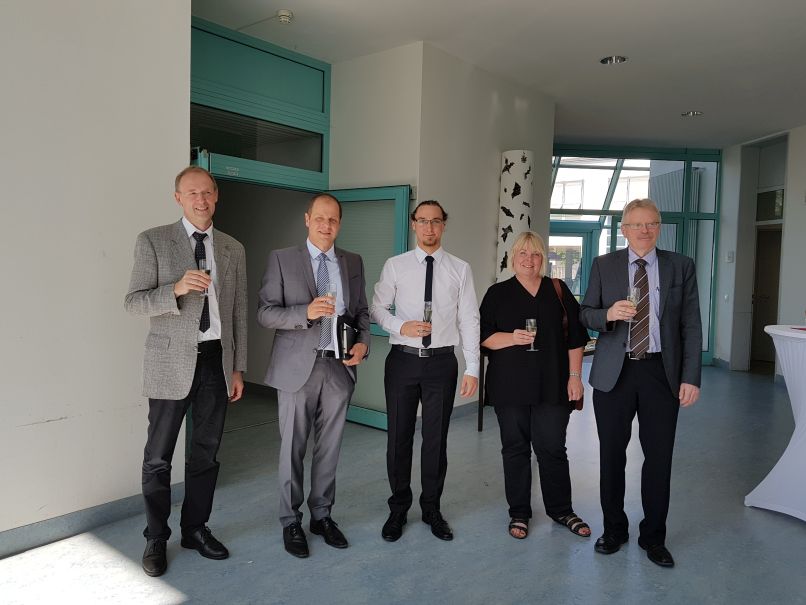 The PhD defense of Mr. Andreas Hutzler took place on 25. July 2018. With his work on the "Development of advanced liquid cell architectures for high performance in situ transmission electron microscopy in materials sciences", he has been awarded the title Dr.-Ing.
His thesis has been focused on the development of liquid cells for in situ investigations into dynamic processes in liquid solutions using transmission electron microscopy. Around this topic, he has gained strong expertise in the method liquid cell TEM, semiconductor fabrication processes as well as in growth and degradation dynamics of gold- and silver-based nanostructures.